054 | richvomdorf – momento e.p.
Quite interesting how long it can take to compile an EP. Momento definitely took his time, to decide on the right story line. This story is told by the two original tracks produced by RichVomDorf, who is well-known in the field of netaudio.
It might be also even more interesting to find out what other people do with his material. In that, we are very happy about the very untypical combination of Georg Neufeld and Hakan Lidbo, a very special collaboration between Tampopo Noodleking of Gigolo-fame and Garry Grand and last but not least, an entirely new interpretation by Pseudonimo from Lisbon. An experiment with lovely deep sounds.
http://www.broque.de/Music/brq54_richvomdorf_-_momento_ep/brq54_richvomdorf_-_momento_ep_-_01_momento_a.mp3 http://www.broque.de/Music/brq54_richvomdorf_-_momento_ep/brq54_richvomdorf_-_momento_ep_-_02_momento_georgies_tageslicht_remix.mp3 http://www.broque.de/Music/brq54_richvomdorf_-_momento_ep/brq54_richvomdorf_-_momento_ep_-_03_momento_hakanlidbo_remix.mp3 http://www.broque.de/Music/brq54_richvomdorf_-_momento_ep/brq54_richvomdorf_-_momento_ep_-_04_momento_tampopo_vs_garrygrand_remix.mp3 http://www.broque.de/Music/brq54_richvomdorf_-_momento_ep/brq54_richvomdorf_-_momento_ep_-_05_momento_pseudonimo_rebuild.mp3 http://www.broque.de/Music/brq54_richvomdorf_-_momento_ep/brq54_richvomdorf_-_momento_ep_-_06_momento_b.mp3
Order your personal momento – shirt here: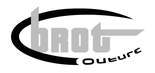 We give away momento – buttons for free to the first 10 email writers: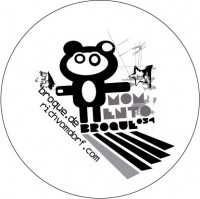 artwork by richvomdorf, Hamburg
you can also use your favorite store for download